There's a great deal of dead wrong, underthought, utterly useless advice I've heard espoused to young designers. Most of it comes from people who pass themselves off as industry experts and can be instantly disproved by pointing out one of many designers who has had success doing precisely what the adviser says you shouldn't do. One of those pieces of lousy advice is that you have to merchandise your collection with a specific blend of separates and dresses. You must never do just one thing.
Tadashi Shoji does romantic dresses sometimes short and demurely flirty, sometimes long and splendid but it's virtually all he does. And it's certainly where his brand's bread is buttered. Because he creates such extraordinary, elegant, entrancing dresses it renders the problem effortlessly solved. I'm sure you'll agree.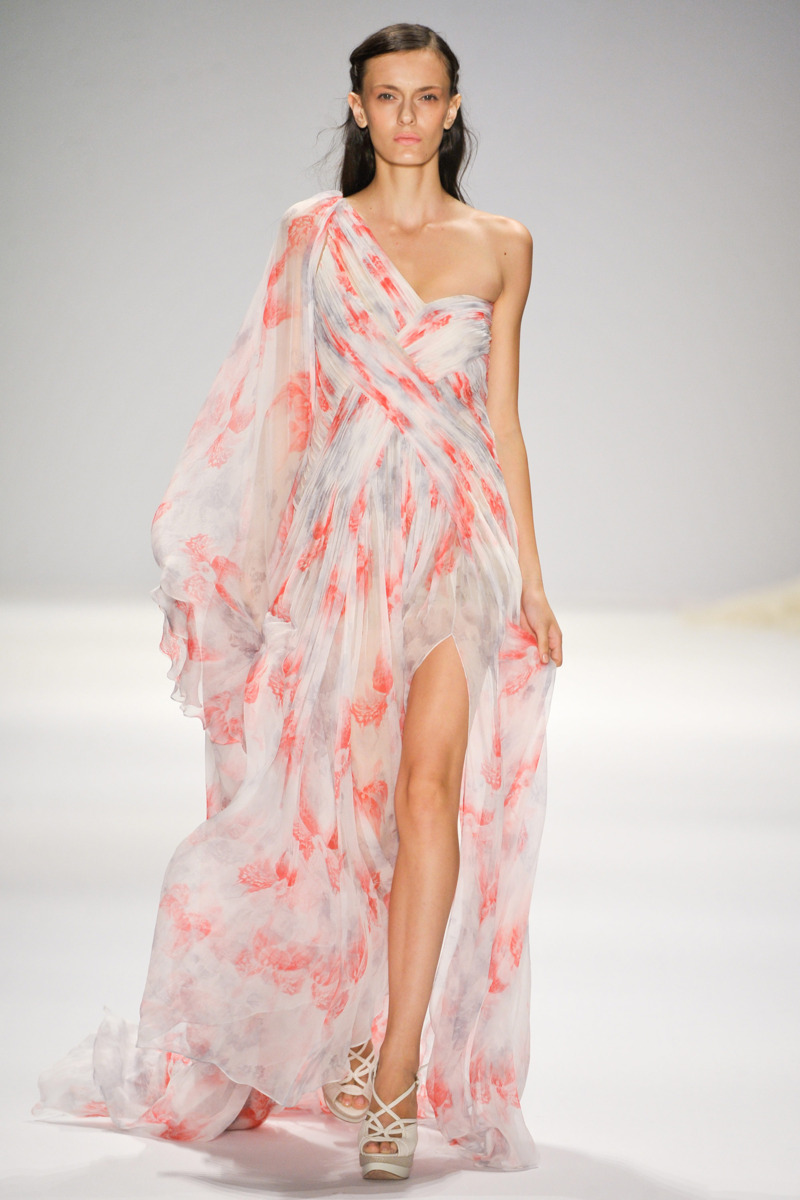 His work in lightweight flowing silks is always a treat.
He does silk velvets with extraordinary grace.
Lace is a constant and welcome presence.
His designs look lovely on the curves of a woman.