I'm having such a grand time attacking stupid things that fashion people say, why stop now? "You have to be wearable." Except that there are dozens of labels whose ready to wear collections aren't. These labels have found alternate revenue sources and do not depend on sales to boutiques and stores to drive sales. Whether it's private client aka couture or costumes for movies, musicians, dancers, or one of the myriad of other ways you can make money from your designs. This allows those brands RTW shows to become spectacles that are critical efforts to
drive
branding. Which makes them a hell of a lot of fun to watch. The amazing NYC team of Philippe & David Blond are a perfect example. Season after season they produce some of the most extravagant clothes and the shows to go along with them. Enjoy some very non RTW RTW.
Blonds' designs are always very luxurious.
Glitz & Glamour are twin hallmarks.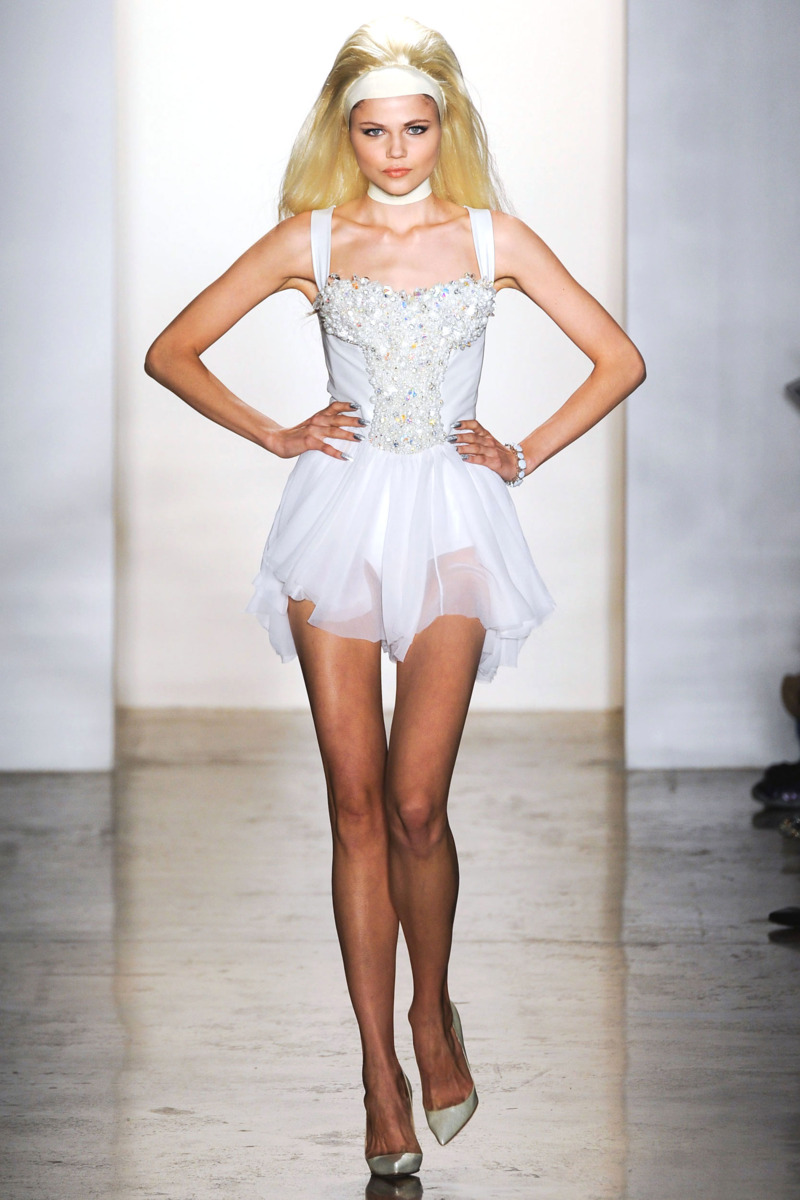 They never get enough credit for their technical skills.
Many of their designs are in fact very, very wearable.
Sex, sexy, sex :)