Alexis Mabille Spring '14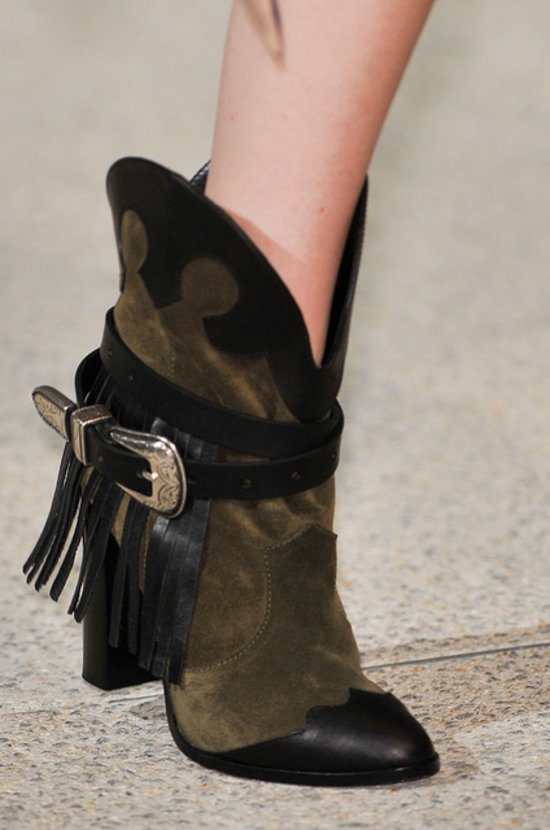 For the fashionable gunslinger. A great example of how to update a historical inspiration.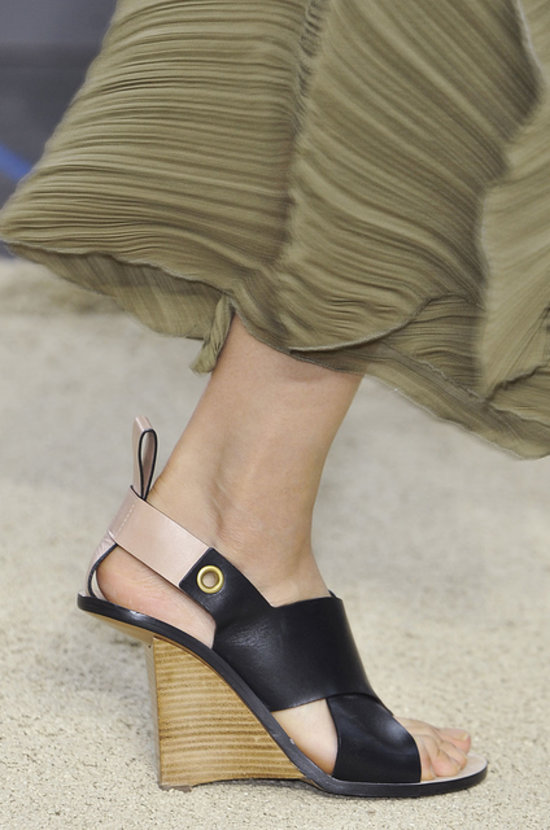 The genius of this sandal is that the placement of the heel matches the forward pitch of the sole so even though the design looks off balance it is in fact perfectly inline.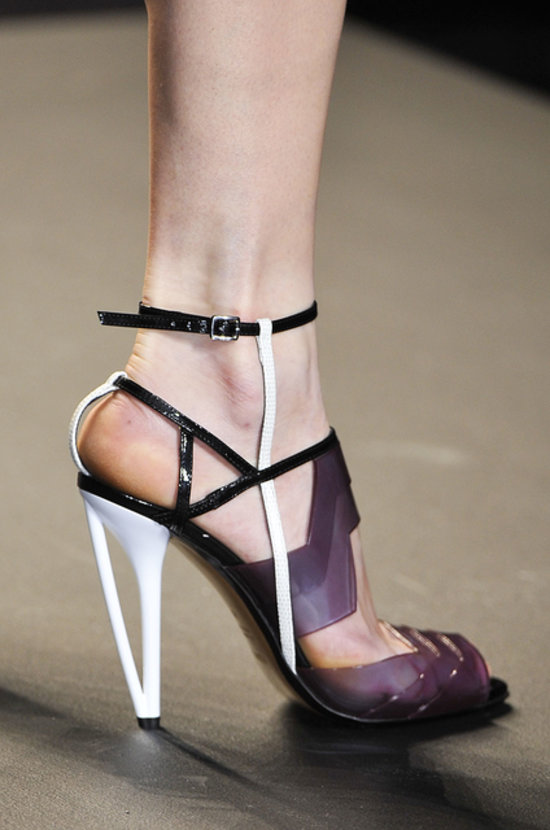 A very complex combination of geometry married to a tri-color shoe. Add in the transparent purple and it's a wild ride.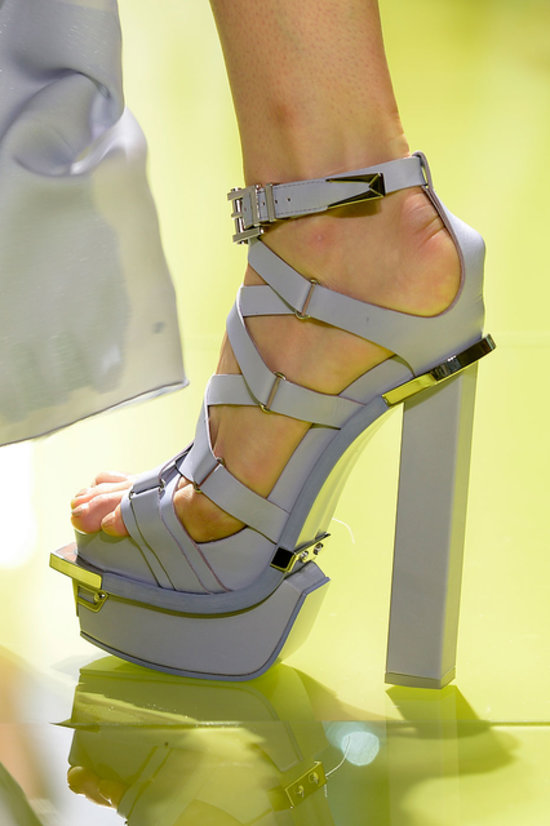 Metal accents used with restraint create such a wonderful sense of danger in a high heel. The shoe becomes that much closer to being a weapon.