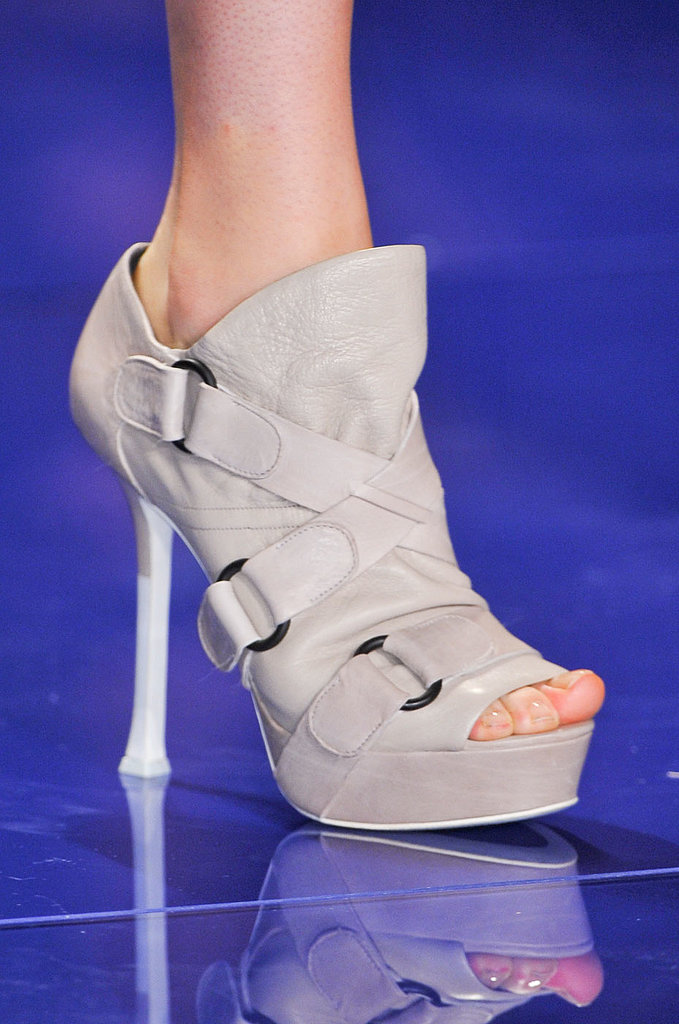 Column stilettos are easy to do poorly but this buckled beauty has a sexy toughness that really makes it stare worthy.
3.1 Phillip Lim Spring '14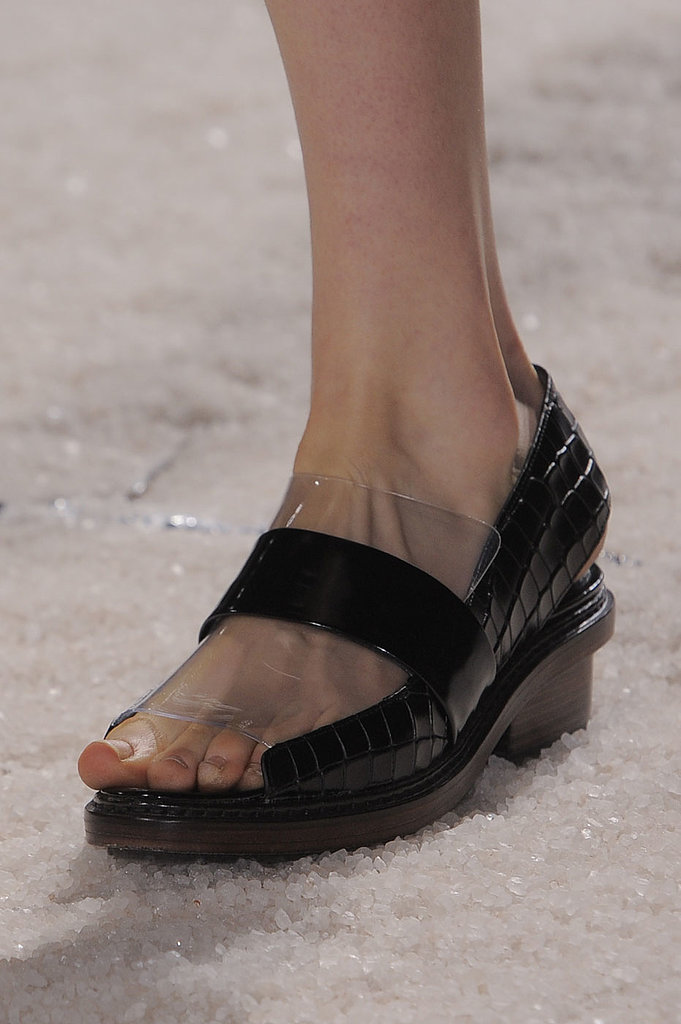 So much imagination here. A loafer cut with a transparent forward upper and a strappy sandal back on a wood platform? Just tremendous.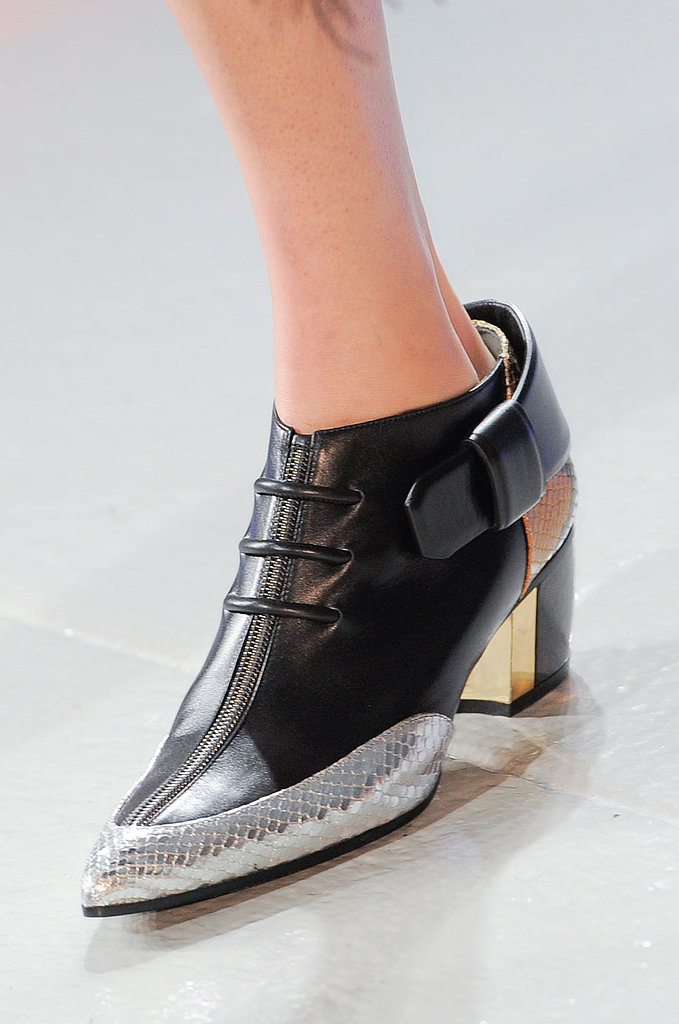 A great melding of sneaker elements, a dress heel, and references to Mexican men's dress boots results in one versatile heel.
Theyskens' Theory Spring '14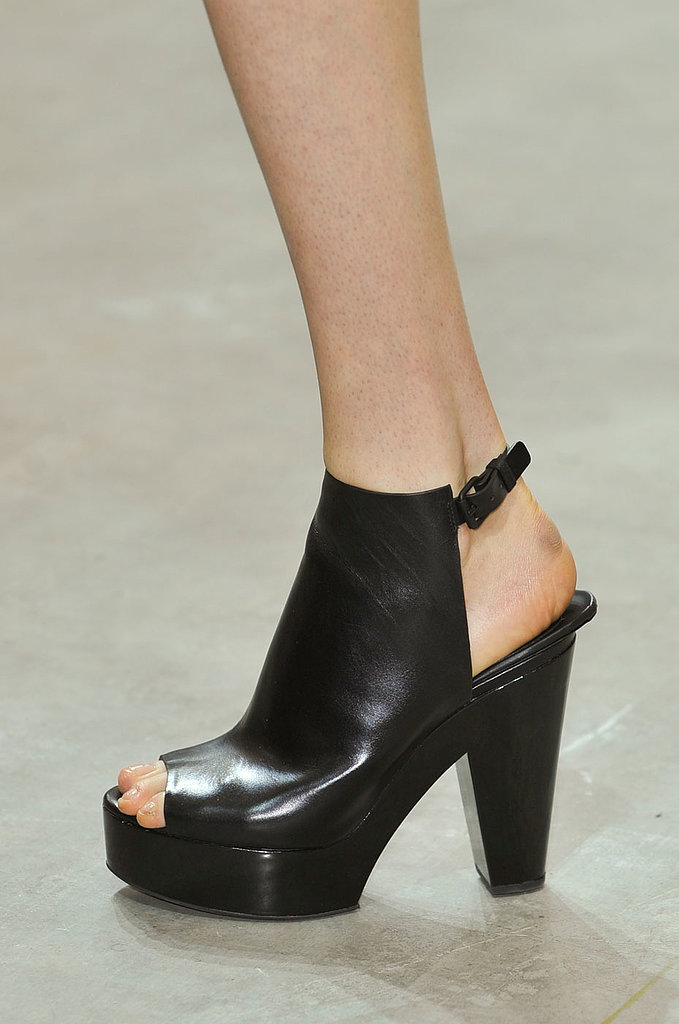 The line of the upper continuing through the heel is what makes this shoe catch the eye.