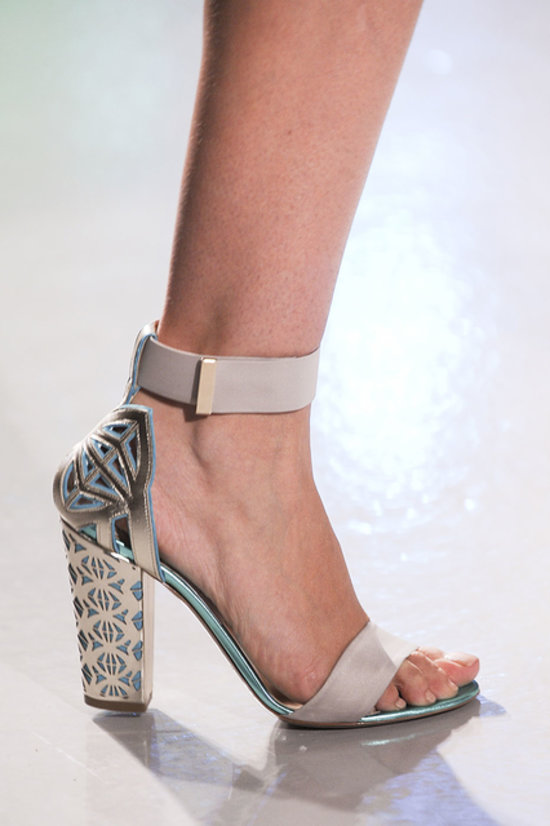 I love the ornate encasement and the bright brass finish over robin's egg blue. An elegant shoe for day which is an idea that isn't done often enough.
Sophia Webster Spring '14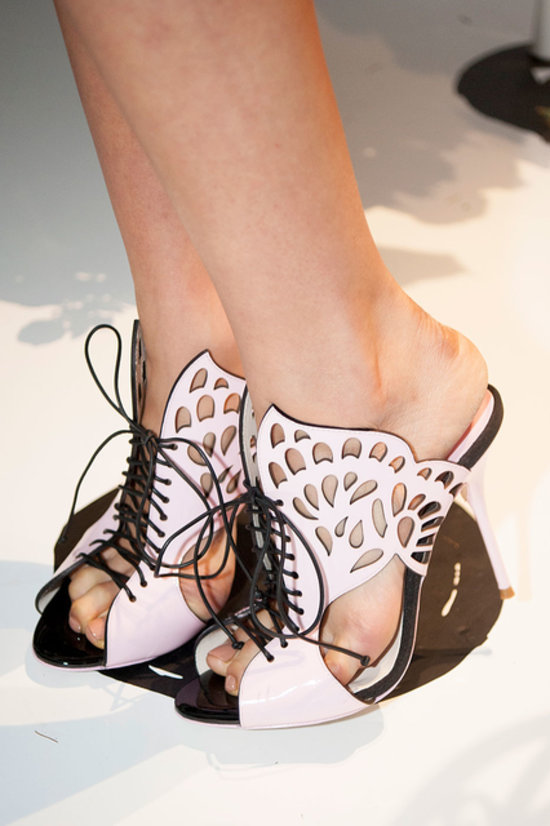 The magical, mischievous Sophia Webster strikes again.
Rupert Sanderson for Antonio Berardi Spring '14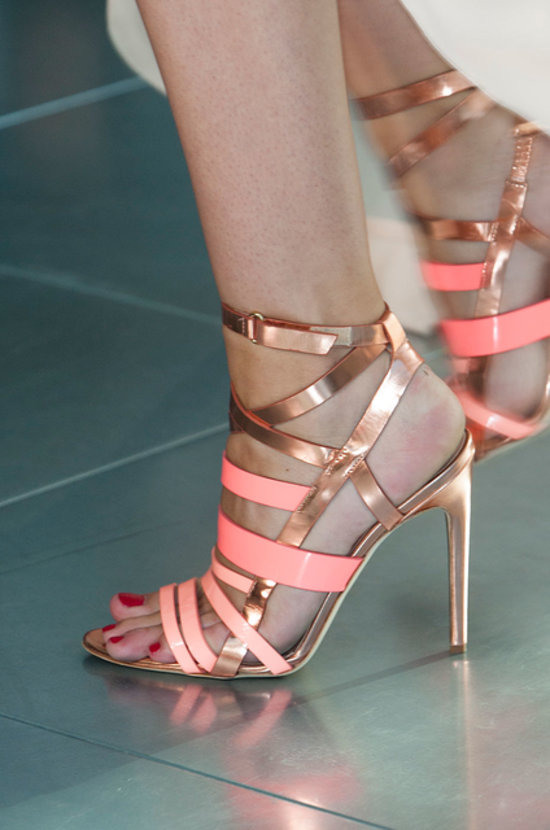 A tertiary color with a metallic is a lot trickier than it sounds. The reason this combination works is because of the muted vibrancy. Too bright and it would feel garish.
Rebecca Minkoff Spring '14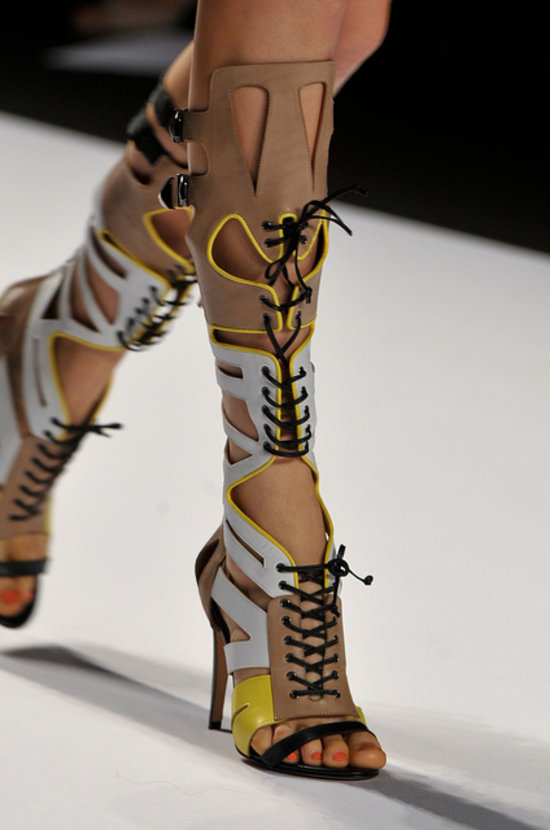 The world's most stylish gladiatrix. Serious attention grabbers and neutral enough that they can be worn with many outfits, which would be tempting to do; day after day, after day, after day...